By Sean Frankel
Summer has officially kicked off! It is definitely time to start picking up those new trendy summer reads to take with you on your vacation(s). Here are a few of the new releases this month that the Bounty Books team have put on our summer TBR (to be read) list.
---
1. Magic for liars by sarah gailey
Everything about this book that I have read so far has me acting like a little kid who is impatiently waiting for grandma to give me candy. Magic For Liars has everything you would want in a book –murder, magical academy, amazingly gifted magical professors, and estranged private investigator siblings. The book follows the character Ivy –someone who dislikes magic– and how she is investigating a murder, but also investigating the life she could have had… Releases June 4th, 2019.
---
2. Recursion by blake crouch
Blake Crouch is back at it again with another mind blowing novel. This novel takes everything we think about how the brain works and our memories and twists it in to a new phenomenon of thrills. By giving us the adventure of a neuroscientist who is working on a device to save people's memories forever –allowing them to relive their first kiss or the greatest day of their life– but also uncovering 'False Memory Syndrome' which forces people's brains to live a life they never lived, but while driving them absolutely crazy. Releases June 11th, 2019.
---
3. Dear wife by kimberly belle
This might be the next big psycho-thriller everyone has been waiting for after The Woman In the Window by A.J. Finn. This story is told in multiple perspectives and follows a plot that has many twists and turns. It will keep you guessing throughout the whole book and it will have you on a read-a-thon.
---
4. Sorcery of thorns by margaret rogerson
This book makes my life at the bookstore look like a travesty –because why can't I be a battle ready bookseller who guards it from evil? Don't get me wrong the love story part is all fine and dandy too, but I just want to slay demons. Okay, and maybe I want to live in a huge mansion too. Releases on June 4th, 2019.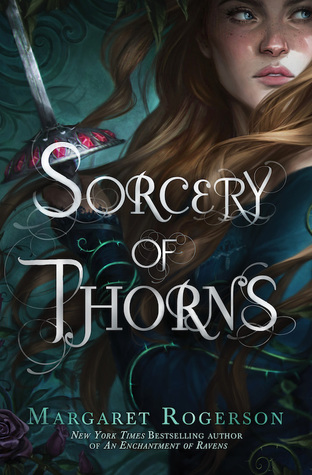 ---
5. Fix Her up by Tessa bailey
An old baseball star, Travis, gets injured and has to start anew. Travis goes back to his hometown to hammer out his frustrations in life working for a construction company that flips houses. He reconnects with old friends –especially his best-friends younger sister Georgie– who have all grown in to people that he doesn't recognize anymore. This is a love story about re-connection, friendship morality, and re-discovery –everything that is perfect for a summer read! Releases June 11th, 2019.
---
6. Summer of '69 by elin hilderbrand
This is the perfect flashback to the free love era. I mean, what happens when you go on vacation to enjoy chill vibes and have a good time on Nantucket Beach? The perfect summer read for all –full of drama and fun times– even being that it is a Historical Fiction Novel. Elin really did a great job taking us all back to 1969 and re-living a time that gave us Woodstock, short skirts, lava lamps, and Jimi Hendrix.. Releases June 18th, 2019.
---
7. Storm and fury by jennifer l. armentrout
Witches… Gargoyles… Ghosts… Angels… Demons… and a blind girl who can still see and communicate with them. A dangerous gift that Demons and Wardens are trying to devour to enhance their own power(s). A minor love story that is bound to develop through the rest of the series… This book is a spin-off from the Dark Elements series, and definitely brings in the cameos from characters in her other series as well. Jennifer has done a beautiful job at building her own fantasy world and making it come to life. Releases June 11th, 2019.